by Pete Johnson
&nbsp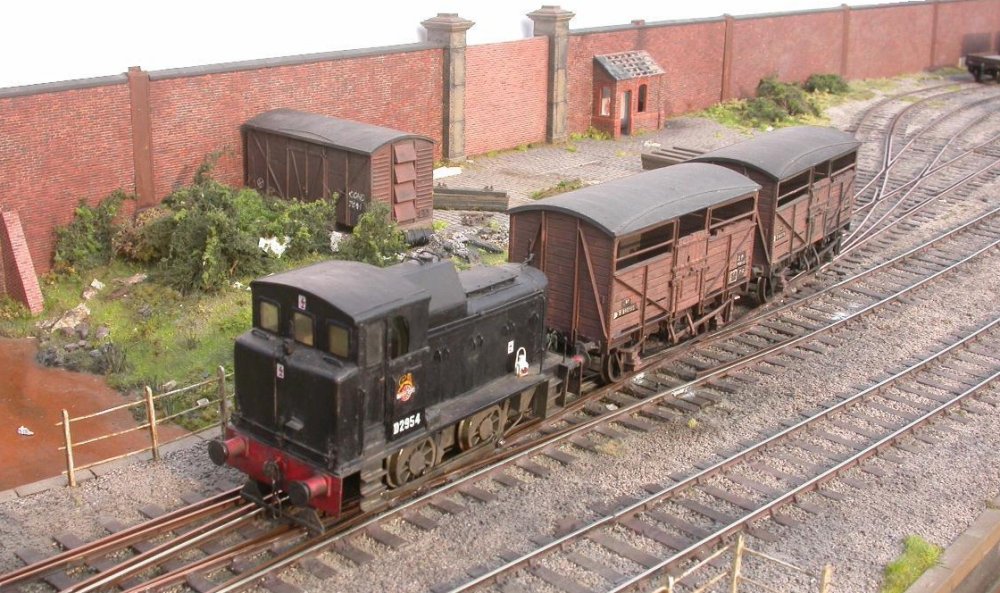 Canada Road portrays a small exchange sidings on the fringes of a docklands area. Short mixed trains arrive from the main network and exchange wagons with those held in the yard. The shunting engine then trips individual consignments to local customers to be loaded or unloaded.

The era and region portrayed, change with the shunter and main line locomotive combination. Wagon types and loads are varied to match.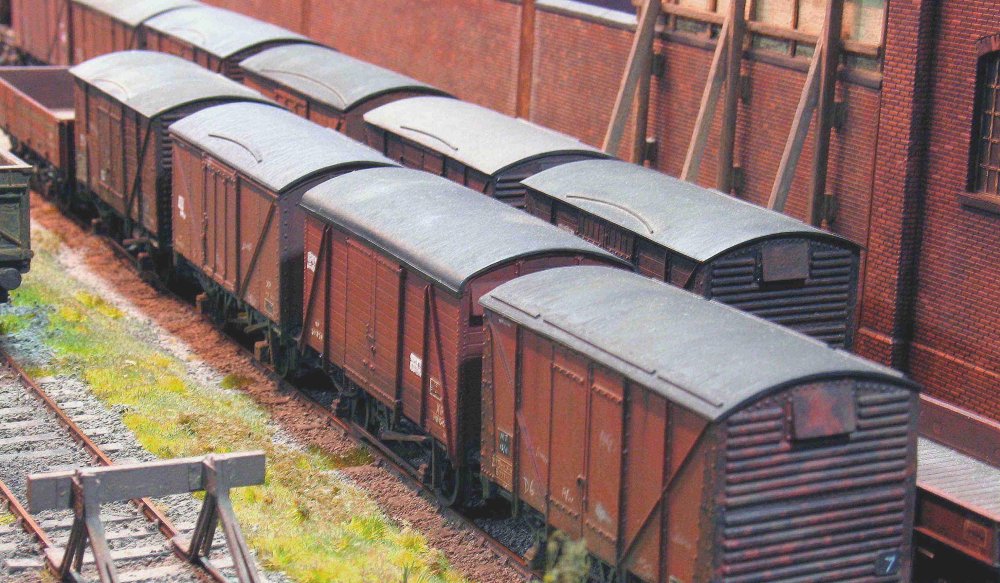 The period 1960 to 1979 is covered by the complete operating sequence, and a full day at an exhibition will typically see twelve different shunters and fifteen mainline engine types running at various times.

The layout, which was originally built in the early 1980's, was displayed at several shows in and around the North-West of England in 1984/85. The layout returned to exhibitions in 2002 after more than 15 years in storage and a re-kindled interest in 60's and 70's freight operation.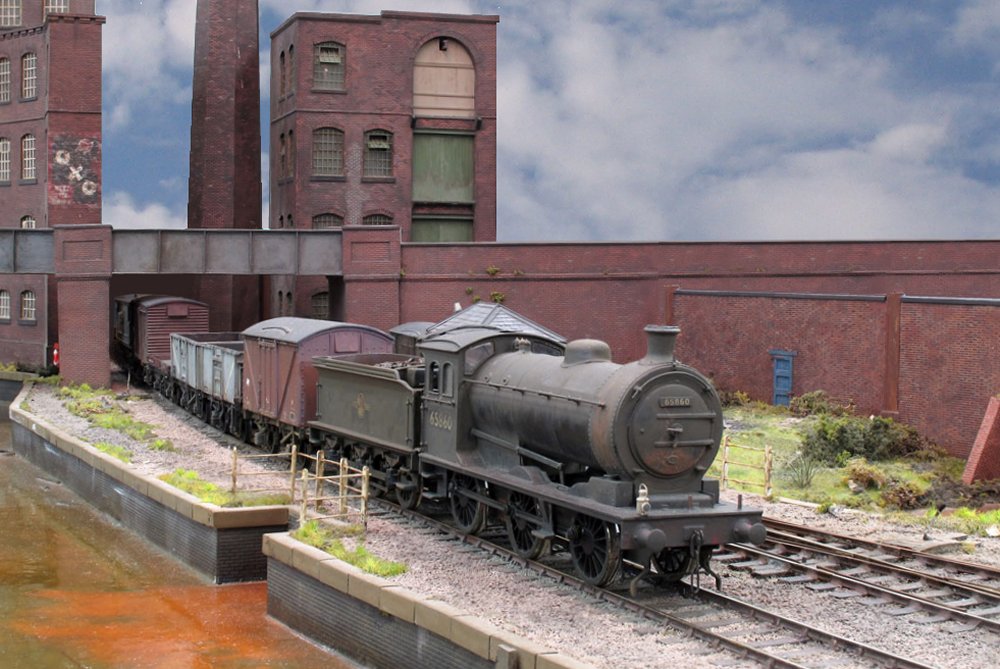 A full feature on the layout appeared in the 'Rail Express' magazine edition number 84, and a picture feature appeared in the 'Model Railway Journal' number 146.
The layout was retired in November 2012 after having appeared at shows since 1984.